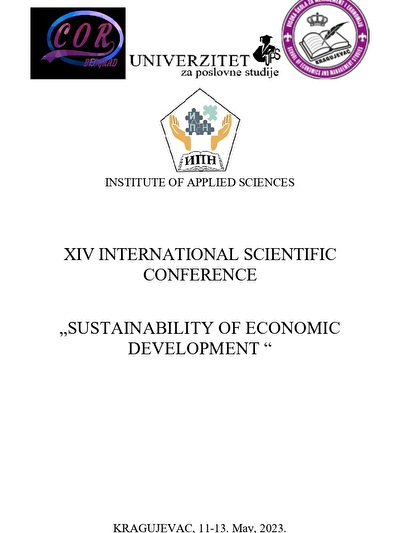 XIV international scientific conference "Sustainability of economic development" Kragujevac, 11-13. May, 2023.
IN THE PERIOD FROM 11. TO 13.05.2023. YEARS COR IN COOPERATION WITH THE UNIVERSITY OF BUSINESS STUDIES FROM BANJA LUKA, THE INSTITUTE OF APPLIED SCIENCES FROM BELGRADE AND THE FACULTY FOR MANAGEMENT AND ECONOMICS FROM KRAGUJEVAC WAS ORGANISED THE SYMPOSIUM "SUSTAINABILITY OF ECONOMIC DEVELOPMENT".
YOU CAN DOWNLOAD THE CONTENTS OF THE Thematic Proceedings OF THE CATEGORY (M14) AT THE FOLLOWING LINK.